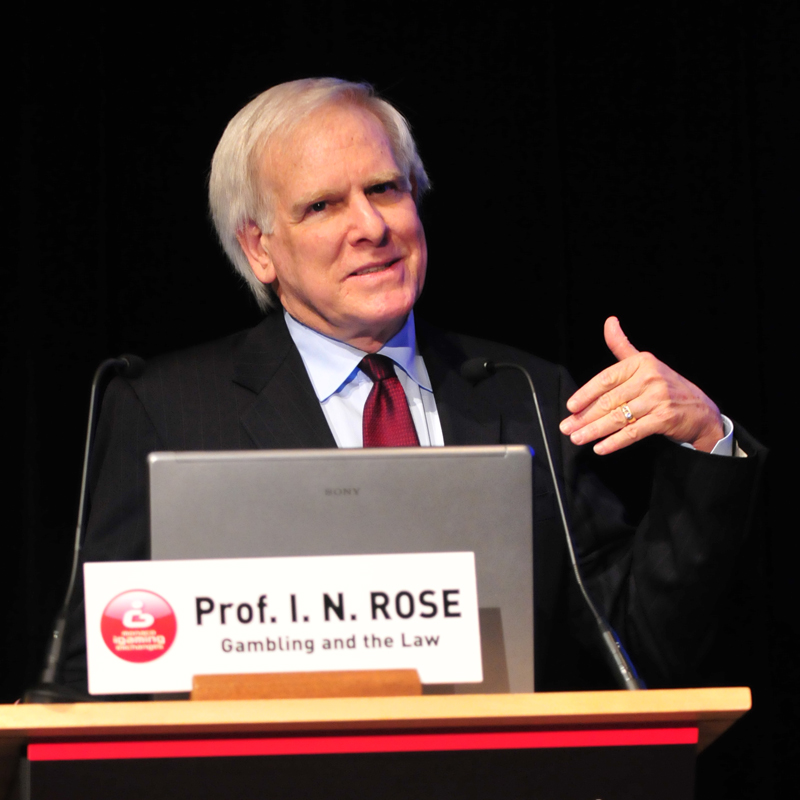 As far as gambling industry voices go there aren't many that CalvinAyre.com would recommend over the venerable Professor I. Nelson Rose. Now that the Black Friday indictments have been handed down the opinions of Rose are more important than ever thanks to his area of expertise being the law surrounding the gambling industry.
Due to the news that came out on Friday, Professor Rose has a number of slots coming up on various media outlets that we would like to draw your attention to and where possible we have provided a link to where it can be seen/heard. They are as follows.
Wednesday 20 April
9:20 am PST – Live interview on KCBS Radio, San Francisco. Go to this link and click "Listen Live." (Only available in US)
1:15 pm PST – Interview on WKSU Radio, Ohio. Could be aired at a later date or may be live. Likely to be broadcast on their news channel. Go to this link and click on the relevant link under "WKSU News Channel."
2:00 pm PST – Live interview on Affliate Life Radio. Go to this link to listen live.
3:00 pm PST – Interview with CNN. Could be live or aired at a later time.
Thursday 21 April
10:30 am PST – Segment entitled "Gaming Law News: Federal Poker Indictments" with fellow expert Attorney Robert Stocker. Go to this link to listen live.
Friday 22 April
9:30am PST – RocketLawyer Podcast live. Go to this link
You can read the Professor's latest blog on Black Friday right here at CalvinAyre.com. We should also take this opportunity to remind you that Prof. Rose's own website Gambling and the Law contains a mine of valuable information and the Professor's esteemed view on a number of topics including this one.
Comments