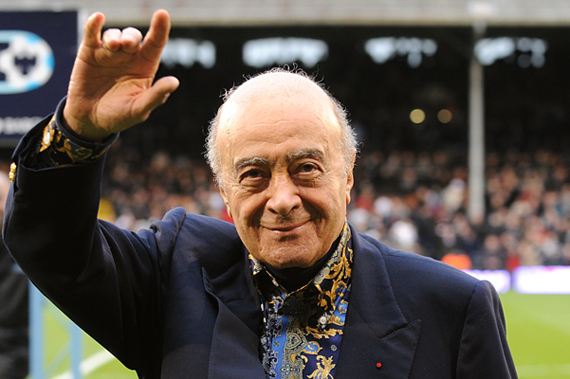 Fulham owner Mohamed Al-Fayed has been rather down on his luck recently after having to sell his Knightsbridge store, Harrods. The latest news to come from the entrepreneur will mean the world's eyes will be firmly fixed on the club's Craven Cottage stadium.
This is all after the owner of the Bodog Europe sponsored club decided that time was ripe to show his tribute to his great friend, the King of Pop Michael Jackson.
It will mean that outside one end of the ground visitors to the stadium will be greeted by a statue of Jackson, thanks to the fact that due to not owning Harrods Al-Fayed has nowhere else to put it.
Al Fayed said, "He was my friend, a man with whom I shared many happy memories and who died a tragic and untimely death."
It's not like Jacko has no association with the club though.
Back in 1997, when Fulham were in the depths of lower league football, Jackson attended a game with Wigan and was even seen to swing a white and black scarf above his head as he was paraded around the pitch by lifelong friend Al-Fayed.
Al Fayed continued, "I hope many fans of his will visit the statue from far and wide.
"And I hope that Fulham fans will appreciate seeing the finest performer in the world amongst them, the finest fans in the world."
The great unveiling takes place before Fulham's next home game, against Blackpool on Sunday 3rd April, and will mean the media circus will be well and truly back at Craven Cottage.
Comments