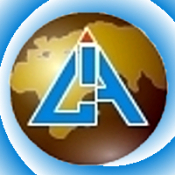 Market researchers Global Industry Analysts (GIA) have released a study of land-based and online gambling entitled Casinos: A Global Strategic Business Report. The report, which examines such topics as trends, issues, regulatory environments and product innovations, predicts the land-based casino biz will be generating $101.3b by 2015. With the market in developed countries viewed as having reached saturation point, emerging markets are expected to be the engines of future growth. While the South American and Southern African markets hold promise, the Asia-Pacific region is expected to outclass all other regions through 2015. Big shock there.
The report also found that online gaming companies were less negatively impacted by the recent economic downturn than their land-based counterparts, in part because they don't require travel to access their services, but also because they offer "extended periods of entertainment for relatively lower stakes." This has prompted a fierce desire on behalf of land-based casino groups to launch online versions of their brands, but strict regulatory environments prevent most of these publicly traded companies from acting on these desires. As such, it's expected that it will be some time before the Western land-based markets reach the heights they attained in the pre-crisis years.
While GIA estimates that online gaming accounts for, at best, a mere 1% of the overall global gaming business, "massive consumer demand" is expected to push that figure significantly higher in the near term. GIA also projects that larger online gaming firms will fare better in the near future, while "relatively smaller ones are projected to exhibit negative growth rates." Guess it's time for online gaming firms to decide whether they want to be a hot dog or just a little wiener.
Comments