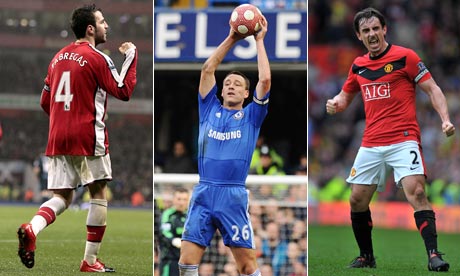 The last 24 hours that occurred in the world of soccer will have taken the attention of almost everyone away from the fixtures themselves and focused it on three men. As is famously said, the show must go on and that means that the transfers will be giving way to the sideshow – Premier League fixtures themselves.
Neither of the two biggest signings of the window, Andy Carroll and Fernando Torres, will be featuring over the next two nights, but the set of fixtures will still go a long way to deciding where the title might go come the end of the season.
Tonight sees three of the top four in action as Arsenal and Man Utd have home fixtures against Everton and Aston Villa respectively, whereas Chelsea visit Sunderland. Earlier on in the season the fourth placed side were soundly beaten by Steve Bruce's Black Cats, but they've looked better over the past couple of weeks and could easily get the points here – even without Torres.
You'd expect United and Arsenal to record easy victories and then there's Wednesday night. This is when we all get to speculate as to what Luis Suarez will do on his Liverpool debut, with the choices ranging from scoring and sticking his fingers up at the Kop, to actually biting one of his opponent's nipples off. He doesn't mess about our Luis!
In terms of bets to watch over the next few days, 32Red is laying odds as to whether Torres will start against his old club on Sunday. The line is currently at 1/2, but it might not be the best idea from the online site as if he doesn't start, it would be quite the surprise.
Comments