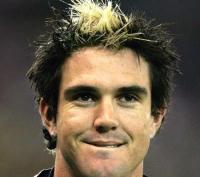 If you thought that just because the Ashes were over, cricket was going into hibernation for a considerable time then how very wrong you were. Come the summer time it will be beer tent time for the majority of middle class England but for the time being one of the biggest accolades in world cricket will be up for grabs.
Held from February 19 to April 2, the ICC Cricket World Cup will be taking place in India, Sri Lanka, and Bangladesh over the 50-over format – the ugly older sister Twenty20 likes to forget exists. As it's exactly a month until the tournament begins, many of the sides have started to name their squad for the bash and England are no exception.
There were few surprises in the recent Ashes winner's side for the tournament with wicketkeeper Matt Prior favoured over the other keeper Steven Davies, but apart from that is was a very predictable 15 man squad.
The bookies are also abuzz after the squad announcement. Head of PR at Stan James, Charlie McCann, who are quoting Kevin Pietersen as 11/4 to be the tournament's top batsmen, said: "With KP likely to bat at 3 we just favour him to skipper Andrew Strauss although the inclusion of Matt Prior certainly took us by surprise and we quote the Sussex keeper at 11/2.
"The conditions in the subcontinent are likely to suit those at the top of the order and if Prior were to fill his boots opening the innings against Holland next month the 11/2 would certainly look most attractive."
The first match takes place on the February 19 between co-hosts India and Bangladesh and you wouldn't bet against England adding to their recent impressive haul of trophies.