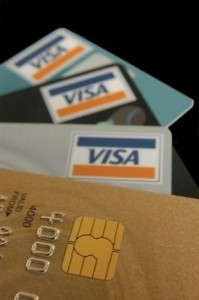 Breaking down the ranking into three categories, the online publication is shining a light on the best that the deposit game has to offer in the "pre-paid card," "E-wallets" and "U.S. friendly" areas.
The site's top pre-paid company is Ukash, the popular new online debit card that has made a huge impact on the UK and mainland Europe gaming industries. The card allows players to use pre-purchased funds for credits at online casinos, keeping their bankroll separate from their winnings if need be.
For electronic wallets, OCR has selected both NETeller and Moneybookers as the best in their field, thanks to their high security and consistent performance.
As for the U.S., OCR has thrown a bit of a curveball as the big winner of the year was actually "credit cards." Seems most U.S. players go to the international bank of Visa when they gamble online.