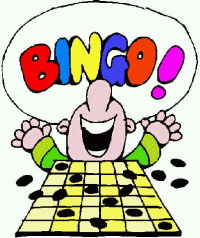 As far as the old stagers of the gambling community go, you'd do better than come over all nostalgic when you see news items about the old British institution that is William Hill. If you first frequented there as a spotty 15-year-old with fake ID, like to go down there early on a Saturday to put on an accumulator, or used to revel in the passive smoky atmosphere, if you're British you've probably been to a Hills shop. It was only appropriate then that they moved into cyberspace, and the latest news will shake the old fashioned hierarchy to its foundations.
William Hill bingo arm, aptly titled William Hill Bingo, has received a makeover which its hoped will make the site more interactive and user friendly. The new features include a new straight-to-the-action button on the homepage, improved social networking functions, a section which reviews each game through customer feedback, a new help section, enhanced opening hours in the bingo rooms, and of course some new games for you to feast your dobber on.
There's even a new design so it would be irresponsible of you not to see how Will Hill is putting technology to good use these days.
Comments