It's no secret that organic SEO can drive huge value for online businesses, especially in the online gaming industry.
But what is the value of traffic coming from social sites and communities? I guess that really depends on the nature of the traffic, were you sent to the site by way of referral from your friend or did you see a ReTweet that caught your eye?
I was reading an article over at WebProNews by Chris Crum, entitled 'Are Likes and Retweets the New Links?' and I really enjoyed what it had to say.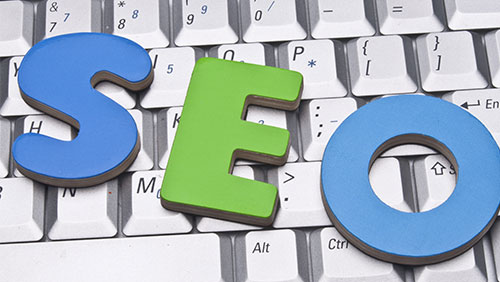 The way people find information is constantly evolving, the way people use Google is constantly evolving, the Internet is never in a state of constant. At the end of the day everything online is powered by people. People design the bots that automate processes (in most cases), people own the businesses seeking good rankings, people run ICANN. So having influence over people is obviously powerful. To do this you need great content, a site with good user interface that works on many browsing formats (mobile, desktop, iPad, etc) and you need to allow people external to your business access to comment on the site and provide insights into the next steps for your offering. Influence is earned, but powerful, and it takes time. Inbound links will always be valuable, but getting the right set of eyeballs on your content via the right word of mouth at the right time, can be more powerful. People trust their friends.
Upon making my way through the article above, I stumbled upon (no pun intended) another article at Mashable by Yuli Ziv entitled '5 Reasons Google and Search Won't Dominate The Next Decade' and I think that everyone should read it if you have not seen it.
Being a lifelong student of SEO and passionate user of Social Media, I can see how these changes are coming and how some will find it hard to believe. People, by nature, like to do things the way they have always been done, because it is more comfortable to do it that way. Unfortunately the Internet and Technology do not pick favorites, they grow and change whether you want them to or not. I can say that a very large percentage of the traffic here at the Tablog comes from Facebook and Twitter. I can also say that a lot of the online gaming industry does not use Social Media in their every day lives external from their work responsibilities, so we are getting a lot of new eyeballs to our content. While also trying to offer everything that the online gaming industry professional needs to stay on top of his or her game. With the upcoming CalvinAyre.com redesign launch (yes we are still in Beta), you will see more Social functionality, real world uses through your smart phones, and a better way to find topic based content as well as trending content external to our network.
To show dedication to my lifelong education in SEO and Social Media I got the letters S.E.O. tattooed on my left hand (video below) shout out to Bob Rains.
What do you think the future of the search landscape looks like? My definition of search engine optimization, is to optimize content for every way an end user may be searching for your business, whether that be on Google or in an iPhone Application. In this way SEO will never not exist, it will always exist, just in different formats as the Internet evolves.
Comments