At a slightest chance you find yourself in Niagara Falls in June and happen to be able to attend the Playboy party at Fallsview Casino, don't pinch yourself, you might be dreaming. Read more.
And if you're not dreaming, count your lucky stars, you're dead and gone to heaven. Not dead, not dreaming, but living the dream, then it's time to get your wits about you, this party is boasted to have around 30 playboy bunnies in attendance. That's a lot of choice bunny tail hopping around, but how does one get in on that action? You see, Playboy Bunnies are the girls that work in the Playboy clubs and events, they're not the untouchable pieces of ass that you can only get if you're hundred years old and walk around in a mansion wearing a robe, smoking a pipe all day. They're just your regular hot, sexually open women.
Here are some ways to snare a playboy bunny, speaking from experience of course, yeah, I have that like the earth is flat and Tiger Woods will never cheat again. But still…
To Snare A Bunny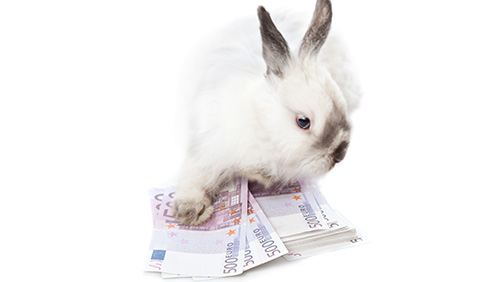 Be rich and famous– That usually gets the job done. Unfortunately, or fortunately depending on your bank account, not all of us have either one of those characteristics.
Play Baseball in the Major Leagues– bat a career average of 303, accumulate 4,256 hits and 1,314 RBI's, bet on baseball but not against your team, get busted for betting on baseball, lie about it, get banned from baseball, admit you lied about it, then write a book about it. Oh, and always go in head first. Do all that and you can pass on a bunny and pull a playmate. Hey, worked for Pete.
Be Open Sexually– You have to be comfortable with your sexuality, which I understand to mean, your comfortable being naked. The Playboy mantra is open sexuality, so to be in a playboy bunny you have to think like one. Which means…How does my hair look? Does this bunny tail make me look fat? But it also means she could go both ways, and she'll likely let you put it anywhere, which is a fair trade off by my estimation.
Good Looks and an Attractive Personality– You either have good looks or you don't, you can't help that. But if you have the attractive personality, it trumps all that other stuff. Those bunny ears are ultra sensitive to the rap of a cool and confident guy, so heartthrob looks, pfft, us gambling industry professionals don't have to worry about that, though we do look great, our personalities kick ass, we party like rockstars and fuck like horses and most of us do it on just a comfortable bit more than minimum wage!
Go Big Or Go Home– If you really want that bunny you gotta go get that bunny. You have to swagger over to that fine piece of tail and make her understand why she's going home with you tonight. Just don't be too rough, because that's sexual assault, and people go to jail for that, unless they play in the NFL. In that case anything goes, you can't get in trouble right Santonio? Ben? Anyone?
Comments