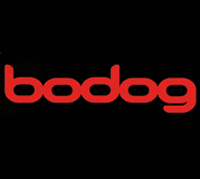 Bodog.com has become the latest bookmaker to add its prices to Oddschecker.com's betting comparison service.
Oddschecker, which was launched in 1999 and is now used by millions of online bettors, allows punters to compare the odds from over 20 online bookies across the world, enabling them to get the best price available on their selections, such as the 3/1 about the draw in this evening's Premier League match between Manchester City and Wigan.
"Everybody always says the UK and European market is saturated but given the strength of our brand this tie up is a natural business decision for us," said Keith McDonnell, Managing Director of Bodog Europe. "We choose to be judged solely by the customer and Oddschecker allows bettors to do just that.
"Equally, we can highlight to their users our exciting casino and unique poker product – we are the only major bookmaker with our own poker room, others are just part of wider networks."
Simon Miller, Commercial Manager of Oddschecker, commented: "We are always on the look out for partners with a high quality product and competitive prices and Bodog fit the bill. Bodog have a history of challenging the status quo and transcending sports betting and we are excited to see what they can achieve in the UK."