At this time of year it normally wouldn't be that difficult to lure people to the Bahamas, but given that we are living in lean, Dickensian times, PokerStars deserve a big shout for enticing over 1500 people away from their snowbound dwellings to take part in their Caribbean Adventure.
In fact, to their credit PokerStars have been getting several things right over the last few days. While the likes of Victor Chandler have been attracting negative press for ditching winning players, PokerStars have taken a more creative approach to business.
Their 2010 promotion plugging a 25% reload bonus had this mug punter for one putting his hand in his pocket last night and depositing more money into his account – doubtless never to be seen again – and 'The Million Dollar Challenge: The Head Hunt' also earned favourable comments in this column. These are the sort of constructive promotions that are necessary to make online poker more accessible to the fish like me.
PokerStars have also not stood still when it comes to their live tournaments and have used the high profile PCA to attract the aspirational by opening up the prize money to more players.
This year the player that finished 224th made the bubble, receiving $15,000 in prize money, compared to last year when players had to come 130th for the same reward and went home with empty-handed if they finished out of the top 200.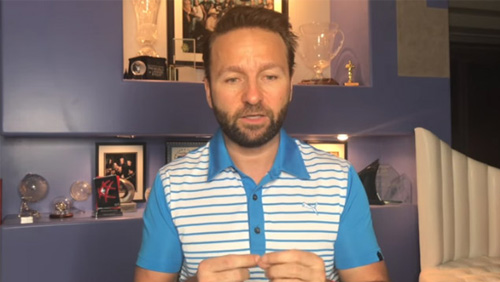 Clearly the money had to come from somewhere and so PokerStars decided to take the money out of the top three finishers' prize pool. So tonight, the PCA winner, for example, will receive $800,000 less for coming first – a Robin Hood-style policy that has infuriated the likes of PokerStars Pro Daniel Negreanu and Mark Newhouse, who have complained about players going deeper in the tournament ending up with less money.
"It's terrible, I hate it," said Negreanu. "We all are going to work harder and outlast more players and get less money. It's a terrible idea."
"I think it's stupid," added Newhouse. "We were all expecting almost $4 million and they come out with this. It's a bad idea. You would think that they would want it to get bigger not smaller. It's better for poker for first prize to get bigger."
Ah diddums. I'm sorry, but can we please have a reality check here. How many millions do these guys need to earn for playing cards? Is $2.2m not enough for six day's work? And I use the word 'work' reluctantly.
The poker pros are good, of course they are, but they are hardly curing cancer are they? In fact, if anything, it is they who are becoming the cancer of poker. It's precisely because poker has been too amenable to its leading lights that certain online networks have started to cut them off.
And anyway, the new PCA payout sees top four finishers prize-money exceed $1m for the first time, while those who make it to the final two tables will receive six figure payouts for their efforts. How on earth is spreading the wealth a bad thing?
Fortunately, not all poker pros are so self-absorbed that they can't see the bigger picture. PokerStars Pro Barry Greenstein, for example, agrees that more prizes for more places is a wise decision for the good of the game.
"I think the flatter payouts are a better thing," he said. "The winner, sure he's going to want more money, but if you think about it, what's better for PokerStars? They're an online gaming site and they would benefit more from putting the money back into the community.
"Also, in a tournament like this where there are so many online qualifiers for which a minimum cash would be a big deal; it's a good thing. It creates better stories and it's different here than say at Bellagio where everyone puts up their own $10k. In that instance steeper payouts might make more sense, but for this tournament, I think they did the right thing."
Amen to that, Barry. The fact of the matter is, the steeper the payout structure, the greater the percentage of the total prizepool that is likely to leave the poker economy.
The only thing that makes tournament poker profitable is the recreational players and the longer you can keep them solvent playing tournaments the better.
So for the love of poker, flatten tournament prize-structures and let the fish like me continue to chase the dream, keep forgetting to cash out our winnings and keep the poker economy afloat.
Comments