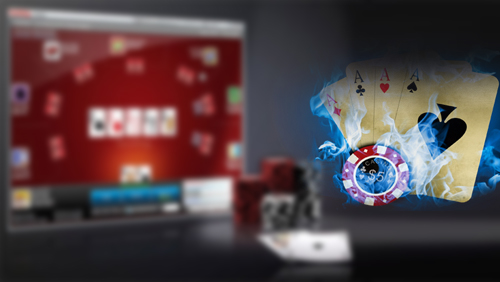 [polldaddy poll=8397160]
Bovada, Bodog Network's U.S. facing poker room, introduced the Recreational Poker Model trend in 2011. It was a part of the company's core strategy of attracting recreational players rather than the army of pro grinders—players who depended on poker tracking software and devices to gain advantage over opponents—which is why we decided to ask our readers, "Has your opinion of the recreational poker model changed in the past 3 years?"
38% said, "Yes, it is better than I thought." While 31% said, "Yes, it hasn't lived up to my expectations." 19% voted, "No, I still don't like it" and 13% chose, "No, I knew it would be good."
There are numbers of software tools available that allow a pro player to track somebody else's play at online poker sites. After each hand, the data is recorded and stored in a database of the player's computer and then fed into a "heads up display" or HUD which gives information about how the players at the table have been playing their hands. It can also provide information such as percentage of hands played, frequency of re-raise and aggressiveness of players.
This is why Bodog Network implemented Recreational Poker Model, to protect the recreational players—the depositing players, the lifeblood of the industry.
Sites using anonymous tables "level the play field" by taking away the ability to track hands and keep notes on how you play, making the game more enjoyable for recreational players.
Although Bovada was ridiculed for implementing anonymous table across its cash and tournament action, the good idea spread in online poker and several networks now feature anonymous games including Party Poker, MicroGaming, and the iPoker Network.
Winamax, the French online poker room, is the most recent to follow Bovada's footsteps by launching its Incognito Tables with the slogan: Where nobody knows who you are.
Online poker pros and grinders will continue flocking to PokerStars, Full Tilt and other poker rooms where they can multi-table to their hearts' content. They can shoot for elite statuses and hope to profit by earning cashback rewards.
For recreational and casual players who would rather play softer games in a more relaxed atmosphere against players of comparable skill levels, anonymous poker rooms are the place to play. No fancy software, exactly as poker was meant to be—cards, chips, money, skill, luck and instinct—nothing more.
Next week, we ask "What do you think of PokerStars' new exchange-rate conversion?"
PokerStars, the world's largest online poker room, recently changed its terms of service to allow the site to charge a 2.5% fee for financial transactions made by its customers involving currencies unsupported by its client. Check back next week to see what our readers think.